SEVENTH INTERNATIONAL COMPLIANCE SYMPOSIUM 2022
COMPLIANCE MANAGEMENT SYSTEM
About Whistleblowing and Cybersecurity
Gli aspetti normativi e gli aspetti sostanziali.
The regulatory aspects and the substantive aspects.
CASINÒ MUNICIPALE – Piazzale Milano, 2 22061 Campione d'Italia (CO)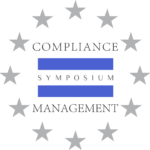 Siamo davvero trasparenti o, parafrasando il concetto ambientale di green washing, siamo "transparent washing"?
Qual è il vero livello della trasparenza della nostra organizzazione, sia quello progettato che realizzato. In che modo questo valore viene mantenuto, sviluppato e diffuso tra le diverse componenti dell'azienda?
Con l'introduzione del Whistleblowing abbiamo assolto a un obbligo legale, ma questo forse non basta per aumentare la trasparenza e aprire l'organizzazione a un sistema relazionale autentico e aperto. La Compliance è cultura e come tale si deve porre da subito come supportare, o addirittura attivare il cambiamento nelle organizzazioni.
L'altro tema fondamentale che vogliamo affrontare, in una apparentemente ardita visione di complementarità con il tema del Whistleblowing, è quello della Cybersecurity.
Siamo davvero sicuri che le modalità con le quali gestiamo i dati aziendali nel loro complesso, sia davvero trasparente e coerente con una minimizzazione dei rischi che le modalità che stiamo adottando, introducono alla nostra organizzazione?
Gli elementi normativi e sostanziali che disciplinano oggi questo tema impongono che a livello aziendale, vi debba essere una nuova consapevolezza e una struttura organizzativa e tecnologica che debba necessariamente essere adeguata ed adatta per la gestione di questi cyber risk.
In questo Simposyum, settima edizione, vogliamo quindi affrontare, con una serie di punti di vista diversi, sia come esperienza che come ruolo, cosa può fare la Compliance anche e soprattutto attraverso l'inquadramento di un sistema di gestione integrata del Whistleblowing e della Cybersecurity, che sia una parte fondamentale dei comportamenti e dei modelli organizzativi di Compliance aziendali, per sviluppare una nuova cultura sia della trasparenza e sia della sicurezza dei dati che sono, nella loro specificità e complementarietà, un elemento ormai ineludibile della gestione delle organizzazioni moderne.
---
Are we truly transparent or, to paraphrase the environmental concept of green washing, are we "transparent washing"?
What is the true level of transparency of our organization, both planned and implemented. How is this value maintained, developed and disseminated among the various components of the company?
With the introduction of Whistleblowing we have fulfilled a legal obligation, but this is perhaps not enough to increase transparency and open the organization to an authentic and open relational system. Compliance is culture and as such it is necessary to immediately ask how to support, or even activate change in organizations.
The other fundamental issue that we want to address, in an apparently daring vision of complementarity with the subject of Whistleblowing, is that of Cybersecurity.
Are we really sure that the ways in which we manage company data as a whole is truly transparent and consistent with a minimization of the risks that the modalities we are adopting introduce to our organization?
The regulatory and substantial elements governing this issue today require that at company level there must be a new awareness and an organizational and technological structure that must necessarily be adequate and suitable for the management of these cyber risks.
In this Symposyum, seventh edition, we therefore want to address, with a series of different points of view, both in terms of experience and role, what Compliance can do also and above all through the framework of an integrated management system of Whistleblowing and Cybersecurity , Which is a fundamental part of the behavior and organizational models of corporate Compliance, to develop a new culture of both transparency and data security which are, in their specificity and complementarity, an unavoidable element of the management of modern organizations.
Registrazione dei partecipanti
Registration of the partecipants
Gianfraco Bettoni – Board Member IAS Register: Moderatore evento
Federico Calvelli – Presidente di Assocompliance: Saluti istituzionali
Marella Caramazza – General Director ISTUD Srl:   Saluti Istituzionali
Stefano Sedda – School Director of IAS Register: La cultura della trasparenza
Andrea Puccio – Avvocato Penalista:   Whistleblowing: casi pratici e prospettive future
Nicola Mazzini – Ingegnere Informatico: La sicurezza delle informazioni………..oltre i confini aziendali
Giacomo Pesce – Information Security Expert: Il dato e la cultura della sicurezza delle informazioni
Maurilio Savoldi – Docente CAS Business: L'analisi di rischio per determinare le misure di sicurezza nella nuova legge federale sulla protezione dei dati (LPD)
IAS intende contribuire ad attivare un processo di riflessione culturale tra le istituzioni, il settore accademico e quello delle imprese e delle professioni.
IAS intends to help activate a cultural reflection process between the institutions, the academic sector and that of businesses and professions.
Rivivi la sesta edizione del International Symposium "Compliance and Management: compliance and strategy".
Watch the video of the Sixth International Symposium "Compliance and Management: compliance and strategy".
Guarda tutti gli interventi delle edizioni precedenti e tanto altro...
Trova il tuo Hotel.
Get your hotel
Hotel Bellevue
Riva A. Caccia, 10 CH 6902 Lugano

Grand Hotel Campione
Via Matteo da Campione, 2 – 22061 Campione,
Puoi registrati compilando il seguente form.
You can register throught the form below
Le iscrizione all'evento verranno chiuse il 4 Luglio 2022.
Associazione International Compliance Network – ICN
Via Pretorio, 13 6900 Lugano (CH)
www.icn-network.org
info@compliancemanagementsymposium.com
segreteria@icn-network.org
+41 79 77 41 646
La settima edizione del "Compliance and Management Symposium" è sponsorizzato da ICN – Lugano (CH).
The seventh edition of "Compliance and Management Symposium" is sponsored by ICN – Lugnano (CH).